Coping with Life Changes
Looking back, I was an anxious child. I remember having some anxiety attacks in various moments in my young life.
At the age of 15, when my parents separated, it's as if my whole world had exploded. My main sense of safety was gone which kept me on high alert for potential hurt and disappointment moving forward. My once sense of trust was replaced by fear and doubt both towards myself and the world.
With time, I made this anxiety my friend and as I became an adult, I used that energy to fuel my personal goals and accomplishments. However, underneath it all, what was driving my behaviours were the core beliefs that I was unlovable, not enough and the lack of trust that I truly deserved to be happy or even knew how to be. This made me use behaviors such as compromising myself in relationships, caretaking and playing small in life to name a few.
An Unguided Path to Counselling
At 28 years old, life gave me a message that I couldn't ignore. I went through an episode of extreme exhaustion. It's as if I literally hit a brick wall.  To me, this was a clear sign that I couldn't keep functioning the way I was with anxiety as the main operator.
The fact that I had no control over what my body was doing left me feeling incredibly frightened and disempowered. Everything that contributed to my sense of self was no longer accessible.
I had to rethink my self worth, based on who I was, and not what I could do. This led me to seek support through therapy and turn to various personal growth books and tools.
Understanding what had brought me to that place was a pivotal moment in my life. It became the gateway to start living my life in alignment with my deepest desires instead of being guided by fear.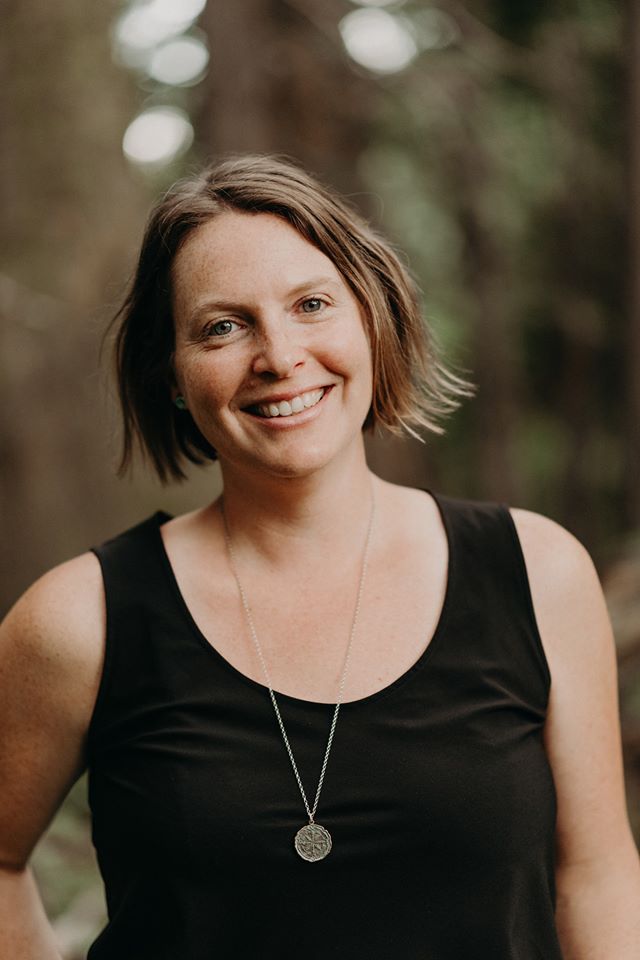 The Birth of Deep Roots Counselling
Since then, the quest for self-understanding and self-realization have always been a major part of my life.
This led me to pursue a career in counselling and graduated with Clearmind International Institute with a diploma in Transpersonal Counselling. Today I am a Registered Therapeutic counsellor with the Association of Cooperative Counselling Therapists of Canada.
Through the years I have come to view struggles and transitions as natural opportunities for growth and to deepen the connection to myself and others.
As I keep walking this path and stepping into my own personal work, I nurture great curiosity and passion around supporting others in their journey of self-discovery.
To integrate, love and accept all aspects of who we are is a gift that only we can give ourselves.  We all deserve the chance of living the life we love!
"Marie-Hélène is a truly magical human being.  I have witnessed her skillfully navigate individuals through their defence and resistance in order to come to a place of peace and healing. She creates a safe and solid space for people in order to truly open up in a caring and judgment free place."
---
– Counselling Training Peer, Marcus Riley
Become Empowered Managing Life Transitions with Deep Roots Counselling
If you are ready to learn more about Deep Roots Counselling, contact us and book your free 20 minute consultation.

Create the Life You Want
Learn how to manage and cope with all of life's changes

Book a Free Consult
We'll meet for a 20-minute consultation to see if it's a fit

Our Approach
Learn the Deep Roots approach to managing change
Deep Roots Counselling is a therapeutic counselling practice offering individual sessions aiming to support you as you navigate life challenges and transitions while creating a solid connection to the root of your true self.